1988 yılında Türkiye'de ilk navigasyon yarışmasının yapılmasına derneğimiz ön ayak olmuştur ve derneğimiz üyesi Sözer Özel ve Şafak Benadam MAULE MX 7 uçağı ile 1., Mehmet Atay ve İlkim Menekşe Piper Dakota uçağı ile 2. olmuştur.
1997 yılında Türkiye tarafından organize edilen I. Dünya Hava Oyunları'nda:
Uzun Mesafe Yarış dalinda Reykavik'ten başlayıp Fransa, İspanya, İtalya, İsrail, Amman ve Türkiye'yi kapsayan yarışmada derneğimiz üyesi Sözer Özel ve Erdoğan Menekşe 1. olmuşlardır.
Aynı yarışmada derneğimizin en yaşlı pilotu Mehmet Kum, 78 yaşında kendi uçağı L-18 Piper Cup ile navigasyon dalında katılmıştır.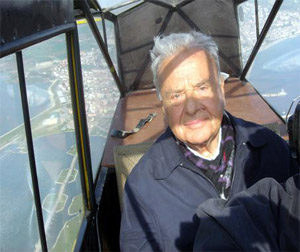 Mehmet Kum şu anda 84 yaşında ve halen uçmaktadır.
Uluslararası ilişkiler:
1989 yılında Fransız Clup d'Annemasse, 4 uçak ile ülkemize gelmişler ve Erdoğan Menekşe'nin MAULE MX7 uçağı liderliğinde Efes, Bodrum, Antalya, Kapadokya, Ankara ve İstanbul turu organize edilmiştir. Bu seyahat Türk Radyo Televizyon Kurumu (TRT) tarafından belgesel haline getirilmiştir.
2003 yılında AOPA Yunanistan'ın İkarus adasında organize ettiği "Wings Over Aegean FLYINN" organizasyonuna Erdoğan Menekşe, Emin TEZEL, Prof. Dr. M. Rıza Özbek, Mehmet Kum, Mooney M20J ile, Mahmut Sevimli, Volkan Helvacı, Osman Gürbüz, Halit Akkaşoğlu'da Cessna 172 ile katılmışlardır.
2003 yılında İsrail ve Yunanistan AOPA'larının ortak girişimi ile AOPA Türkiye olarak Efes, Ankara, Kapadokya, Adana ve İstanbul şehirlerini içeren TURKEY FLYINN 2003 organize edilmiştir.
Turkey Fly In 2003 - 3/10/2003

This is a presentation of air and ground activities from a group flight trip organized by AOPA's of Turkey, Israel and Hellas, as experienced from the pilots of the participating aircraft. I contains 130 pictures and 7 videos.
You can find the equivalent presentation by AOPA Israel in this page at their website
All pictures that follow were taken by Kyprianos Biris except where mentioned otherwise. Presentation composition by Kyprianos Biris.
Copyright (c) AOPA Hellas 2003
---
Introduction | Izmir-Menderez | Selcuk-Efes | Ankara | Kapadokya | Istanbul
Introduction

[ Click on each picture to load a larger version of it ]

We were notified in late August 2003 about this upcoming Fly In bound to take place in early October. There were to be aircraft flying in from three different countries; Greece, Israel and Turkey, all in a joint event. Right from the beginning it was obvious that the event schedule as presented to us had a great potential for success.

Greece's representative for coordinating participants was Mrs Yiouli Kalafati who right from the beginning provided us all the information needed. Representing AOPA Turkey, Mr. Erdogan Menekse from Menekse Aviation in Ankara, provided all the information and help to Mrs. Yiouli and Mr. Yigal Merav who was also coordinating the Israeli pilots. Mr. Menekse's help was a key to the success of this fly in. For example he arranged for AVGAS fuel to be transported to Nevshehir-Kapadokya LTAZ for all of us to refuel for later flights as well as a free complimentary ground handling service provided by Gozen Air Airport Handling Agents (Izmir, Ankara, Antalya).

So ... the days of the Fly In came closer and we started our initial planning.

Aircraft & equipment

Charts

Flight Planning

Clearances & paperwork

We made sure we had VFR & IFR charts for the area we were going to fly. The weather few days before was looking OK for the first three days of the trip. The aircraft we flew was a privately owned Socata TB09 Tampico, Reg. SX-AEK, single engine 160Hp, Fixed pitch propeller, Fixed Gear model.

Also, because we were foreign aircraft flying into Turkey planning to fly outside IFR airways, we had to get prior permission for the VFR flights. If we were to fly VFR via (underneath) the IFR airways perhaps no permission would be needed but we got it anyway from Turkish CAA just to be on the safe side and we had to include the permission number in the Flight Plan supplementary information when we submitted for each of the flight legs.

Initially we used Microsoft Flight Simulator 2004 with its add-on FSNavigator software to get an outlook of expected routes, times, fuel burn etc. No we do not have yet Jeppessen's Flite Map and use alternatives !

This is an image of the eight flights SX-AEK did during the Fly In. Each red arrow indicates one of the flight legs of the Fly In that was flown by SX-AEK

This is the flight log for the TB9 Flight Simulator aircraft. The totals you see are estimated numbers without the maneuvers around the airports (point to point flights)

Event's Outlook :

On Friday Oct. 3rd we joined the rest of the Greek aircraft in Izmir-Menderez LTBJ. From there we all joined the rest of the participating aircraft in Selcuk-Efes LTFB and stayed for the weekend where we had the precision landing contest on Saturday. On Sunday few aircraft left back for home (Makedonia & Kos in Greece & Istanbul in Turkey) and the rest left for Ankara-Esenboga LTAC.

On Tuesday the group left for Nevshehir-Kapadokya LTAZ. Thursday morning most of the aircraft left for Adana LTAF while two Greek aircraft (incl. SX-AEK) stayed on at Kapadokya. On Friday the Fly In officially ended at Adana and remaining aircraft flew back to Israel and Ankara, Turkey, while the two Greek aircraft from Kapadokya flew to Istanbul-Gokcen LTFJ.

Sunday the last day of this tour, the two Greek aircraft left Istanbul for Athens-Tanagra LGTG and Makedonia LGTS in Greece.

SX-AEK flights during the event :

LGTG -> LGMT

LGMT-> LTBJ

LTBJ -> LTFB

LTFB -> LTAC

LTAC -> LTAZ

LTAZ -> LTFJ

LTFJ -> LGMT

LGMT -> LGTG

This is the route our friends from Israel flew.

Source : Yigal Merav

While preparing for the Fly In we also flew in some of the airports on the Simulator to familiarize a bit with the area. The accuracy of the surrounding scenery was very good.

Screenshots are from Microsoft FS2004 in Selcuk-Efes LTFB approaching runway 27

Friday October 3rd

The morning of departure comes. The schedule was for all aircraft from Greece to meet in Izmir Menderez LTBJ airport around 12~13:00, clear passport control as a group and then leave for Selcuk-Efes LTFB where we would meet the rest of the aircraft & pilots from Turkey and Israel around 14:00L.

We started with SX-AEK early in the morning from Athens-Tanagra AB LGTG and landed in Mitilini LGMT 1:50 later. We had to fly to Turkey via Mitilini since Tanagra is not an "airport of entry" for passport & customs control and Mitilini would be our point of exit.

Route of this flight: LGTG OLIDA G8 LSV LGMT

Chios LGHI was a better choise, for distance of flight, but the hours of operation did not help us. On our way there on the ATC frequency we were listening to Cessnas SX-APG ,SX-ABI, SX- APZ and SX-APV who were on their way to Izmir from Makedonia LGTS and flew abeam of Mitilini LGMT.

Mitilini LGMT runway 33 in the sunset (from another flight, with lights on, especially requested for this picture !)

We arrived at Mitilini and our friend Manolis Argiropoulos from Mitilini Air Club came to greet us. After an hour at Mitilini we departed for less than an hour's flight to Izmir-Menderez LTBJ. We filed LGMT AMANI LTBJ. After departure we flew North towards exit point AMANI, switched VFR transponder code from 7000, used in Greece, to 1200 used in Turkey and turned right towards South while admiring "Aivali" resort on Turkey's western coast.
---
Izmir

After turning South and climbing to 5,500 ft, we contacted Izmir approach on 120.10 who established radio & radar contact with us few minutes later. On the other radio on 122.10 (common military tower frequency) we kept communication with Cigli AB LTBL in order to make sure we were cleared to cross their MATZ which lay along our route to Izmir. Approach handed us off to tower 118.10 who cleared us to left downwind runway 34. At the same time SX-APZ from Makedonia was (who entered Turkey via VEXOL abeam Chios LGHI) was entering left base 34.

SX-AEK on finals rwy 34. SX-APZ is taxiing on runway after landing. Izmir International airport ahead of us.

On short finals 34 SX-APZ about to vacate runway. Runway CATIII lights were on for maintenance that day.

As we arrived in Menderez airport (Cargo apron for GA) pilots and passengers from all over Greece (Athens, Thessaloniki, Iraklion, Kos) met at the apron, some of them for the first time. Gozen Air (frequency 131.45) agent had everything sorted for us.

Immediatly after Hellenic aircraft arrived to Izmir, refueling service gets on its way.

As Gozen Air bus takes us to the International terminal for passport control, the Hellenic fleet lies ready for the next flight leg to Selcuk-Efes.

After we completed all the procedures in Menderez airport (about one hour) the ~20 pilots & passengers boarded their aircraft.

On our start up at Izmir suddenly seven VFR aircraft called Menderez Tower for departure instructions for flight to Selcuk-Efes LTFB. It took few minutes for ATC to sort out the group and who was calling when. After a while, all, one after the other aircraft took off from rwy 34 folowed by a left turn Southeastwards and Izmir approach made a good job to keep us away from Inbound IFR air traffic.
---
Selcuk-Efes

One by one all seven aircraft departed for the half hour flight to Selcuk-Efes LTFB GA airport due Southeast. The flight plan was LTBJ - LTFB direct. It was going to be a half hour flight southeastwards. The East-West runway Selcuk airfield, which also has an NDB, was easily recognized in the flat valley - which used to be sea ages ago - as we approached the airfield from the North. The runway had an unusual long / narrow dimensions (5710x80 ft) for General Aviation (GA) airfield and certainly looked as a diversion runway for other type of aviation as well since it had the signs of "distance to end" along the sides of the runway used in the military.

The view on finals 27 LTFB was rewarding. The ancient part of the Selcuk city was just below us at 3 o' clock

On short finals we could see the other aircraft from Turkey & Israel who were already there.

Circuit traffic had to remain North of the field due to ancient city of Ephessos (not in view here) just Southeast of the airfield.

SX-AEK just parked at Selcuk apron while others are coming in.

No, the oil spilage is not ours ! It was from another aircraft parked there recently.

The seven Hellenic aircraft in foreground and six Turkish aircraft in the background. The ones from Israel are on the left not seen in this picture.

Selcuk-Efes airport (Havaalani) terminal. While aircraft keep coming in, we "socialize" at the apron !

"Getting to know each other !" Ankara Flying Club and Thessaloniki Flying Club teams get together for a picture.

From left to right : Mustafa Ozbek, John Haskakis, Katerina Gika, Volkan Tasan, Erdogan Menekse, Mufit Zehir, Xenofon Dimopoulos, George Alexandrides, Yiouli Kalafati, Selim Dentes, Nikos Letsos, Panagiotis Mavidis, Lefteris Karavasilis

As the last aircraft came in, the airfield friendly staff offered us some relaxing Turkish tea and later on we took the bus to our near by "Pine Bay" hotel, a holiday resort which was quite busy.

Picture: Yigal Merav

Later on we moved to our "Pine Bay" hotel. A view across the small gulf. This is the restaurant we would have the banquet the next evening.

Picture: Udi Harsonsky

This is the view from a point very close to our hotel. It is due North and the valley in view (behind the other hotels) is the one where Selcuk-Efes airfield is situated.

Picture by : Dov Levanon

Dinner during first night at hotel's restaurant. Representatives from three AOPA's discuss next mornings precision landing competition rules & regulations. It seems there is a disagreement !

Precision Landing Competition

On Saturday we woke up early in the morning. It was the day of the precision landing competition. After we were driven by our bus to the aifield, the competition coordinators took registrations and briefed carefully the participants. A lot of caution was given to safety issues since there were going to be groups of five aircraft flying all the time in the airfield circuit one after the other.

The landing competition started and one group after the other started their competing atempts.

Picture by : Dov Levanon

Competing crews are getting their briefing.

Picture by : Dov Levanon

... more briefing.

As each group of five aircraft completed the three circuits, they held off at the far end of the runway and after the last one touched down, altogether would backtrack back to the apron while the next group would line up for take off.

After the one SX-AEK pilot tried his luck & skills the second pilot took over and joined the next group of aircraft about to go.

DOWNLOAD - 15 seconds video - 5.3Mb

A video clip of one of SX-BSA 's spot landing atempts which did not go so well. Nice close fly by for the the cameraman though !

DOWNLOAD - 15 seconds video - 5.3Mb

A video clip of an effort for spot landing during the competition. On the left are the judges & spectators and ahead of us the touchdown point.

On final with SX-AEK for one more spot landing attempt. This is what it looked like from pilot's point of view at 1 nm final. You can just about see the touch down point line between the second set of lines (the ones after the threshold lines) and the people next to it.

Click here to open the MS Excel spreadsheet prepared by Yigal Merav displaying all the competition results.

The winner !! Nikos Letsos piloting SX-APZ just after having touched down to point 0 and accelerating for one more takeoff and attempt.

Picture by : Dov Levanon

Picture by : Dov Levanon

One more pass by SX-AEK

Picture by : Dov Levanon

One more successfull spot landing by SX-APZ. Note the high pitch descent which guaranteed best spot landing performance in conjunction with low speed & not full flaps setting

Mrs. Yiouli Kalafati piloting the rented TC-IHM just after touch down and going for the next attempt. The mark under her wheels is the touchdown point everyone was aiming for. This is perhaps the last picture ever of this aircraft taken while in flyable condition. Few days later it was capsized from 50+kts gusting winds resulting in a "total loss" aircraft status. More on that in the Kapadokya page.

The right stuff ! - Socata Trinidad TB20GT

Ferhat Tigrel and friends on their way to Bodrum LTFE for some good fish lunch.

And finally everybody gathers for a group picture after the competition.

Ancient Ephessos

After the precision landing competition was over we were all transferred by bus to nearby ancient Ephessos site. A very helpful guide took over the tour and explained us all about the amazing history of this area.

The group as they stand against one of the city's theatres and one arcade.

Ruins near the main entrance of the ancient city. Much more is buried underground.

Walking down the downhill central road of the city. In the background looking North you can see Selcuk-Efes runway. This is when we found out why traffic circuits to the South were not allowed ; the ancient city was just South of the airfield.

Picture by : Alon Koval

The same central road just further down in the city.

Towards the city's exit the visitor meets the refurbished facade of the library building. Detailed craftsmanship dating centuries back.

Picture by : Alon Koval

The main theater and the arcade leading to the exit of the city.

Picture by : Yigal Merav

The main road after the theater and the library which used to lead to the city's port (near Selcuk-Efes airfield).

Later on we all returned to the hotel with some time to relax.

As the sun was setting we had some nice cold beer in the hotel's terrace where we also did some initial briefing about next day's flight to Ankara.

Banquet & Awards

At same evening we had the award nominations and the banquet for all the participants.

Each winner had a lot of stuff to take including some nice souvenirs handed out to all participants regardless of the competition position.

Yiouli from AOPA Hellas expresses her gratitude to all other organizers & participants of this event. CDs of Greek instrumental music were given from AOPA Hellas as present to all participants.

Yiouli Kalafati of AOPA Hellas thanking Yaron Efrat of AOPA Israel for all they've done and wishes come through for the next group flight event.

Group departure to Ankara

On Sunday morning it was time for the group to move on to Ankara as planned. Originally, the crew of SX-AEK were planning to return to Athens on Sunday afternoon. Little did we know back in the days of initial planning of how fun this trip was going to be and we had not planned for the rest. Fierce insistence from our other friends to continue with them eventually convinced us to follow the group in Ankara and Kapadokya later on.

Few pilots/aircraft had to leave back home because they could not be away from work on Monday. The departures were for Thessaloniki & Kos in Greece and Istanbul in Turkey. We saluted them and the remaining team boarded planes for the sequenced departure as we had planned it. Izmir Approach (via Selcuk tower) assigned us custom squawk codes even though we were VFR, because within minutes they were going to have a dozen of VFR aircraft in the Southern tip of their control zone.

DOWNLOAD - 15 seconds video - 5.3Mb

A surround view video clip of the aircraft lining up for departure at Selcuk-Efes runway 27 as they leave for Ankara.

As we boarded the aircraft to depart the very helpful and friendly Selcuk-Efes airfield staff saluted us. "Goodbye our friends, we will be back soon ... you made us feel like home". Just minutes ago this building was full of ~30 people preparing for their next flight.

One by one all aircraft departed and Selcuk-Efes was left back to its peace after a very busy weekend.
Ankara

The 320 nm flight plan for this flight was LTFB - KULAR - TUMER - KINIK - KFK - HAY - ANK - LTAC

We departed Northeast towards KULAR intersection passing over Boz Daglar mountain. Then continuing East we overflew Usak LTBO airport where there was no activity and no one responded for to our advisory calls. We all flew at 7500 ft or some even at 9500 ft. Terrain below us for the whole flight was at or above 3000ft with mountain tops reaching up to ~8000 ft in some places. The weather was pure CAVOK all the way. It took about 3.5 hours for each one to reach Ankara-Esenboga airport. In Turkey there is no en route Flight Information Service for VFR flights (FIC). We only called each approach ATC as we affected their zone. Further East, Afyon AB LTAH in our route was active but cleared us to fly through their zone with no restrictions. From Afyon we routed NorthEast towards Ankara (HAY Haymana NDB). After HAY we contacted Ankara Approach and they confirmed radar contact with each of the inbound VFR aircraft. As we approached Ankara city we descended to 5000ft to remain separated from IFR traffic. We routed East of the city outskirts flying North for the airport and few miles before Ankara Enseboga LTAC we were handed off to Enseboga Tower for visual pattern entry instructions. Runway in use was 21L and we all entered via left downwind join for 21L.

Picture by : Alon Koval

The whole flight route consisted of elevated rural terrain with mountain tops from time to time. We flew at 7500 ft but ground was only 3000 ft below us at times.

"On the fly" sun protective measures were necessary during this eastbound 3.5 hours trip for the passenger sitting on the South side ! A VFR chart has many useful functions while airborne.

Picture by: Don Levanon

Just after three hours since airborne and the South Eastern outskirts of Ankara are reached as we head North for Enseboga airport.

Ankara approach asks us to descend to 5000 ft to keep separated from other military & civil air traffic. Mind you the elevation of the whole area there is about 3000ft and at 2000 ft AGL we could feel the wind gusts produced by the uneven land formations

Picture by: Doron Shapira

On left base runway 21L Ankara-Enseboga LTAC

Picture by: Doron Shapira

... and final 21L. Apron 5 where all GA parks is on the right. We vacated left on taxiway A , taxied back North, crossed 21L & 21R thresholds and continued on the the GA apron.

Upon arrival at Enseboga LTAC we refueled the aircraft. Its a good idea to do it just after the flight. a) you avoid unnecessary delays on the morning of departure and b) you avoid moisture condensation inside the (empty) tanks.

Friends from Greece, Turkey and Israel gather up for a picture in Ankara airport while the aircraft are being refueled. Ankara Flying Club also offered us some nice Turkish tea and we relaxed in their pilots lounge overlooking the apron.

From left to right : Yiouli Kalafati, Nikos Letsos, George Alexandrides, Mustafa Ozbek, Yaron Efrat, Yigal Merav, Avner Halevy, Xenofon Dimopoulos, Arick Sinai, Alon Koval, Mr. Refueler, Airport staff, Dov Levanon, Dror Artzu, Moshe Akler.

SX-AEK just parked at Ankara-Esenboga LTAC apron 5 (for General Aviation) and some good ol' friends from our other virtual aviation hobby - VATSIM and more specifically the Turkish_vACC team - came to Enseboga to welcome us. That was a great pleasure because we did not expect it since no one knew SX-AEK would continue further from Selcuk-Efes onto the next week of the Fly In but still our friends in Ankara heard about it and came over to meet us. A wonderful surprise that proved how small the world becomes with aviation !

Left to right: Murat Ulus, Kemal Baki, Kyprianos Biris, Sabih Gultekin.

So, after spending about two hours refueling and enjoying some nice Turkish tea at Ankara flight club we took our bus which drove us to a very nice traditional Kebab house LOCANDA close to the airport. The restaurant was an old fashioned wooden building consisting of nice outdoor seating covered by tents and and a nice garden. Above you see the little house where staff members relaxed during their free time.

The team enjoys some tasty traditional Turkish cuisine in a long table outdoors set up just for us. It was the best choice after 4 hours in the plane and two at the airport.

As we left more souvenir pictures are taken. Here, Xenofon here poses for one more picture on the wooden hut terrace.

Downtown

After we arrived at our 5 star hotel downtown (DEDEMAN) we took the streets for some sightseeing. During the evening we had arranged for some nice dinner at Ankara Tennis Club restaurant.

The next morning (Monday) we toured Ankara downtown again. The city was very interesting to walk and drive by. Among the things we saw were the Natural History museum, Kemal Ataturk's mausoleum, the city's old market place and the best , overlooking everything, the restored ruins of the old castle.

Picture by: Alon Koval

As we were leaving the hotel we had an interesting encounter. Turkey's prime minister, Mr Erdogan himself was in our hotel for a conference. We had observed the activity since previous night but we never expected to bump onto the man himself.

Picture by: Alon Koval

As journalists and conference people started dispersing we managed to get the coach which would take us downtown.

Picture by: Alon Koval

The garden of the Natural History Museum ...

Picture by: Yigal Merav

... where the group went for the day's first visit.

Later on, Kyprianos & Yiouli with the old city of the hilltop in background.

Nikos, Yiouli and George on top of Ankara

Ankara is a city full of hills. This is a view from the old castle towards East. Houses near the city's old part are all covered by ceramic tiles. The modern building blocks are further out of the city center.

One more view that indicates the restoration work that has been done to the castle walls.

Right inside the old castle we found an excellent cafe, a restored old house to all its glory.

DOWNLOAD - 15 seconds video - 5.3Mb

From the cafe's terrace we had an excellent top view of the city. This video clip was shot during the noon prayer. All minarets of the city where "transmiting" the prayer via loudspeakers and the effect was very strong.

Picture by : Alon Koval

The old part of the city ...

Picture by : Alon Koval

... on top of the hill

Picture by: Doron Shapira

Later on most people from the group went to Kemal Ataturk's burial place, a dominating mausoleum overlooking Ankara.

Picture by: Alon Koval

The change of guard.

Picture by: Doron Shapira

The view towards Ankara from the mausoleum

Picture by: Alon Koval

Later on we visited the old city market where all traditional Turkish craftsmanship objects, spices & herbs and lots more could be found on reasonable prices.

Picture by: Yigal Merav

Later on on in the evening we went to a nice restaurant were once again we were served nice Turkish traditional food. Here a picture in that restaurant of the three precision landing contest winners.

From left to right : Dror Artzi 2nd, Nikos Letsos 1st and Kyprianos Biris 3rd

Departure to Kapadokya

On Tuesday morning, two days after our arrival, we woke up at 05:30 according to plan and we all went to the airport and prepared the aircraft for the departure to Kapadokya.

As we board our luggage each group chats around each aircraft.

The sun had just risen from the east. The charts are on SX-AEK's starboard wing and we all agree on last minute's flight details over the flight route.

After all the preparations airraft started engines one by one and called Enseboga Tower for taxi instructions. We took off from runway 21R due South East for the 1.5 hour flight to Nevshehir-Kapadokya LTAZ airport. Each of us was given a separate squawk code.
Kapadokya

The 135nm flight route we followed from LTAC was from Ankara Enseboga direct to TZK Tuzkoy VOR in Kapadokya Nevshehir LTAZ airport. For about 1.5 hour we flew at 7500 ft. The route was with perfect weather. Only problem was the morning sun which was right in front of us and the hazy atmosphere due to calm winds in all central Turkey that forthnight did not help much. After departure we climbed and overflew Kirikkale and later on Kirsehir towns. Except of the TZK VOR on field, the river Kizilirmak, flowing near by, enabled easy recognition of the airport

As we arrived in Nevshehir airport few of aircraft had come closer to each other en route due to speed differences. Even though we departed with 2~3 minutes separation each, we arrived almost altogether creating a small chaos in the quiet and peaceful airport of Nevshehir.!

The poor lady in the tower constantly issued landing clearances but still there was another pattern of communications inside the frequency that pilots by quickly self announcing position reports managed to separate them selves and turn up on finals runway 11 properly sequenced. There were so many callsigns that turned up that if it had been left up to the controller to organize separation by position reports we would have been up in the air for much longer. Luckily the controller understood that these VFR pilots managed to separate themselves efficiently and only provided the landing clearances, some times even to the wrong aircraft in midst of the callsign reports chaos !

Kapadokya is an area of volcanic soil. This was evident right from the beginning as soon as we took a look arround the airport after we parked the aircraft. It was evident that we had already changed environment since the first day of Selcuk-Efes.

Picture by: Dov Levanon

Mr. Erdogan Menekse from Menekse Aviation in Ankara, pilot of C172, reg. TC-VOR, who once again had organized everything for us in Kapadokya. For example, there was no AVGAS in Kapadokya-Nevshehir and we had to bring some fuel in for the flights which would not go to Adana LTAF after two days. Adana (1 hour to the South) had fuel but the aircraft which would fly North West to Istanbul needed to full up tanks again for another 3.5 hours flight.

Picture by: Alon Koval

Picture by: Alon Koval

Volcanic land formed centuries ago ...

... enabled local inhabitants to dig in the formations and form their dwellings.

Rain pouring for hundreds of years has "sculptured" these formations ...

... producing an unprecedented wealth of rock shapes across the valley of Kapadokya.

People who lived inside the dug in dwelling also sculptured their interior spaces. This is a dining room of one of the monasteries where monks used to sit and dine. The table is the middle part and the seating benches are the parts seen left and right.

We were provided an excellent tour by an experienced tour guide on the outdoor museum of Kapadokya where lots of old churches & monasteries were in public display. It included lots of dug in dwellings and churches.

The carpet factory

On Wednesday we visited a traditional Turkish carpet factory in Avanos, Kapadokya. The boss provided us a full tour of the facility and explained us all the fine details involved in traditional Turkish carpet making. We enjoyed a full presentation of the factory's products in a special demonstration room on top and we also had very nice traditional beverages offered to us by the establishment after the presentation.

Visit their website and see for yourself the wonders we came across :

The boss explains us all the details ...

... while we enjoy their hospitality

The underground cities

Later on during the day we toured further Kapadokya, visiting the underground cities of Derinkuyu dug underground centuries ago by villagers and monks in seek of protection by intruders.

This is a typical example of an underground room in one of the many houses which communicated with a network of corridors dug in. Here we see how the round rolling stone doors used to protect the inhabitants from intruders. Once closed they could not be opened from outside.

After years of rain pouring some terrain here has collapsed and has revealed the cross section of the "underground cities".

No, Camels are not normally seen in that area of the unless its a tourist attraction where they have them for souvenir pictures by visitors. The land formations behind are characteristic images of Kapadokya. Some hard rocks on top have not deformed after centuries of rain pour as much as the soft volcanic ash below them. This phenomenon has facilitated the creation of these characteristic shapes.

More of Kapadokya

On Wednesday morning our friends from Israel left for Adana LTAZ - the Fly In's official last leg - but pilots & passengers of SX-ABI and SX-AEK had decided not to follow that last part. Pictures from their visit to Adana can be seen at AOPA Israel's presentation mentioned in the beginning of this presentation.

We rented a private car and toured Kapadokya further visiting little villages and the towns of Uchisar, Avanos, Urgup, Derinkuyu, Yesilhisar, Guzeliurt, and Soganli and Ihlara valleys. We wanted to visit Kayseri (the capital) as well, but did not have the time to do so eventually.

Above we see one of our Israeli friends' aircraft touring over Kapadokya for a last overflight before they head towards Adana while we drive underneath for our next touring destination.

Kyprianos against the background of Uchisar's stunning rock full of deserted dug in dwellings.

Picture by: Yiouli Kalafati

While visiting the villages we got closer to suburban life !

One of the villages we visited had many remaining buildings from the Greek inhabitants who used to live there until the 1920s. This is the old Greek school.

... an old Greek orthodox church of St. Nicolas.

An aerial view of Sinassos village from the rock which overlooks the whole area.

The wind storm

Thursday (9th) proved to be a very windy day. As you will see from Ankara METARs further down a cold front was moving over Turkey NorthEastwards and it contained strong gusty winds. Similar winds created the damage seen below to SX-AEK when the door (even though held by hand) was blown away above the aircraft and stretched over the roof. At same time three GA aircraft were heavily damaged in Ankara & Istanbul the same morning. In Ankara LTAC GA apron two aircraft were destroyed and in Istanbul apron Cessna 152 reg. TC-IHM capsized by the high winds and got "total loss" level of damage. This is the aircraft which was flown in Selcuk-Efes for the competition and the picture in that page must be the last time photographed in flying status.

Nikos Letsos used his ingenuity with a thick nylon piece and duct tape from both sides of the window in order to, temporarily, seal the side door window damage and keep the aircraft flyable. Xenofon, on the left, gives necessary advise for the finishing touches !

All this happens while wild wind is blowing from the direction of the building (west / behind us). We intentionally taxied the aircraft very close to the terminal building (after the damage) so that we could somehow cut down the wind effect and make it possible to work on the aircraft.

SX-AEK door which was damaged from 45kts gusting winds at the airport. The airplane was not to have flown that morning. We only rushed to the airport just to turn the parked aircraft "into wind" so that we minimize risk of damage. SX-ABI is seen just 100m behind. Just where ABI is, it was impossible to stand still. The picture is taken from the position closer to the terminal building where AEK was later taxied. As you can see from ABI, Nevshehir airport does not have tie down restrain points for GA aircraft.

October 9th 2003 Ankara weather reports

LTAC 090820Z 18031G48KT 5000 BLDU FEW030CB BKN035 24/07 Q1005 TEMPO -TSRA RMK RWY21L 20037G52KT RWY21R 20036G51KT RWY03L 21032G44KT =


LTAC 090850Z 20034G45KT 4000 BLDU FEW030CB BKN035 23/08 Q1006 TEMPO - TSRA RMK RWY21L 20037G52KT RWY21R 20036G51KT RWY03L 21032G44KT =

Cessna 152 TC-IHM in Istanbul Gokcen LTFJ apron after the windstorm damage. It was the same morning that other aircraft were damaged in Ankara LTAC and Kapadokya LTAZ.

Last day in Kapadokya

With the wind blowing beyond flyable conditions we chose to drive around Kapadokya region to see more interesting places. Fondas chose to relax during some of the long drives through towns !

We also walked through the canyon in Ihlara valley where nature displayed all of its beauty.

The interior of an old orthodox monastery, St. Andreas in Sinassos village. Note the circular (used to be rolling) door which used to block intruders ages ago when monks had to fight for their survival.

One more deserted monastery in the Soganli canyon, the one of Saint Barbara with a woden pedestrian bridge over the river which was built at a much later date.

Troglodyte Churches in Soganli valley

Dwellings of local residents from centuries ago included pigeon holes (marked with white) so that the birds could (and still can) find some protection.

After years of desertion part of the building has collapsed and the cross section is revealed. We were stunned by the "sculpture" in front of us.

Stunning view of the monasteries as they stand up in the canyon.

Picture by: Yiouli Kalafati

George Alexandrides takes a closer picture.

Picture by: Yiouli Kalafati

Fontas and Kyprianos at the yard of one more deserted 18th century monastery.

Adter a day full of driving we ended up in the hotel with a good meal and some nice rest for next days' trip to Istanbul.
Istanbul

It was early morning of Friday (10th) and we all left for the airport. We filed VFR flight plan for the following route.

LTAZ - TZK - AZBUL - BAG - TOKER - YAA - SAB - LTFJ

This 280nm flight would take us due North West just to the South of Ankara and then West North West towards the sea of Marmara and Istanbul. We were delayed at the airport Reporting Office for some extra clearance that was needed. When a foreign (non Turkish registered) aircraft flies outside airways - as we would do for some part of the flight - Turkish aviation authority has to issue an extra VFR permission just for each flight. All airports in the route of flight receive these permission numbers and pilots, if asked, have provide the permission number as well as file it in the VFR flight plan "additional information" section.

SX-AEK was originally planning to return to Greece that day. The plan was for a flight over KFK Afyon VOR and then land at Izmir Menderez LTBJ for customs clearance before hoping over to Chios LGHI in Greece and then Tanagra AB LGTG the final destination. Unfortunately by checking NOTAMs that morning we found out that Turkish Air Force was very active with exercises over Afyon area with an airspace block reserved from 1000ft AGL up to FL450 !

This meant that SX-AEK had only two choices for the return trip : a) to route Southwest to Antalya LTAI for customs and then off to Greece via Rodos Diagoras LGRP or b) follow SX-ABI's route to Istanbul Gokcen LTFJ which later (on Sunday) would route West to final destination Thessaloniki Makedonia LGTS.

We weighed the options and chose to go the Istanbul way. Deciding factors were :

we did not have the VFR chart for Southwestern Turkey (Antalya, Dalaman etc.) since it was never on the plan to route South

Our friends on SX-ABI were to fly to Istanbul

Our friends of Istanbul Flying Club were waiting for us there

We had a door damaged even though the aircraft was in full flyable condition

Socata representative who could do a check on the door was situated in Istanbul

Arguments against the North route and for the South route via Antalya were :

The same northeastern bound bad weather front that had created the wind damage the previous day had some remaining parts of low cloud and rain over Istanbul as we checked from the weather reports via the internet.

We know that our friends in Istanbul would insist on us staying further for the weekend in Istanbul and were were already in a flight trip that was originally planned to last a single weekend !

So eventually we decided to go the Istanbul way and decide when we get there whether we would stay for the weekend instead of refueling and continuing straight away for Greece. We all planned fro an early afternoon arrival by when the rain weather front was expected to clear up over Istanbul.

On startup at Kapadokya we were delayed for some 20 minutes (engine running) because two commuter turboprops were practicing IFR approaches at the TZK VOR DME procedure for Nevshehir's runway 11. After some patient waiting both SX-AEK and SX-ABI departed for the planned flight.

Enroute at 8500ft near TOKER intersection. Xenofon, an experienced aviator, on the left checking the charts and Kyprianos shooting self portraits !

DOWNLOAD - 15 seconds video - 5.3Mb

A 360 degree video clip shot en route to Istanbul inside TB09 SX-AEK at 8500 ft.

The first part of the flight was uneventfull and CAVOK in most of the way. When we got closer to Ankara terminal zone we contacted Ankara Approach about 40nm out and we were instructed to proceed direct to BEY Baypazari NDB which provided a very usefull shortcut. Approach controller asked us to descent to 4500 ft due to military activity above us in connection with Etimesgut AB LTAD just to our North. Later on we asked her for further climb again and we were advised that there was no more traffic to affect us. As we progressed towards TOKER intersection SX-ABI overtook us.

During the Ankara Istanbul sector we were asked by Ankara approach to contact Ankara Control (IFR) ATC and later on Istanbul Control. We knew that normally VFR aircraft are not asked to communicate with en route IFR controllers but we could only guess that the contact was asked in order to maintain constant communication with ATC since we were foreign aircraft and that was a day with heavy military activity in the air.

Rainy arrival

Further down the flight we got some weather reports (METAR) from the very helpful controllers and the first reports came in for a rainy Istanbul.

On our way to Istanbul, as we approached YAA Yalova VOR, we could see a heavy cloud build ups in the area. We had already taken the METAR's for LTFJ and they indicated 7000m visibility in light rain and cloud base at 2000 ft broken. We kept on descending to remain below clouds and prepared ourselves for a rainy flight. We were in constant communication on COM2 box with SX-ABI who were by now about 40 nm ahead of us. ABI after passing YAA VOR elected to go North (as originally planned) over Samanli Daglari mountain and informed us that the weather was quite rainy with reduced visibility. As we entered the area above Iznik lake (East of Marmara sea) we encountered heavy rain and needed to go as low as 1500ft AGL to keep sight of the North coastline through the rain. We decided that flying over the terrain at YAA VOR area was too risky and continued eastwards towards the Marmara sea since the coastline was leading us there anyway and it was the safest navigation choice. The aircraft was not certified for IFR operation and although the pilots' ratings & IFR charts on board, we did not file "IFR en route". We were in contact with Istanbul approach radar but since we were VFR we are at VFR (lower) altitudes within Istanbul TMA and not able to receive radar service. We did not ask for one and we were not offered one.

We continued our flight westwards in partial IMC & VMC until we broke clear of terrain from our North over the Marmara sea. At this point we turned North and continued direct for SAB Sabiha VOR of Gokcen airport. Sorry no pictures from that part of the flight. Our hands and minds were quite busy flying safely !

3~4 nm South of Gokcen LTFJ as we approach it for a left downwind entry for runway 24. The rain has just cleared moving northeastwards.

On finals for Gokcen's wet runway 24. This approach side of Gokcen provides a nice view of the support structure for the CAT I approach lights just before the runway over the highway. On the far right you can see the Eastern outskirts of Istanbul city.

Straight away, as usual, we refueled both aircraft to avoid further delays on the departure.

Upon arrival the Istanbul Flying Club members gave us the warmest welcome. We felt like home. The T-34 behind is one of the club's disused aircraft.

From left to right : Ziya Timuroglu, Tamer Zaim, Xenofon Dimopoulos, George Alexandrides, Nikos Letsos, Ferhat Tigrel, Yiouli Kalafati, Serdar Sualp, Kyprianos Biris

By this time the Turkish friends had convinced the occupants of SX-AEK not to leave for home immediately and change their plans - for one more time in this trip - to stay in Istanbul for the weekend. Now an originally weekend breakaway in Ephessos was turning into a 10 day trip and things were really out of schedule !

One more picture with the welcome committee !

It was a great pleasure to be there since , great friend, Serdar could not make it the previous weekend in Selcuk and if we had not been in Istanbul we would have missed to meet him once again. Friends from both real & virtual aviation, Serdar is a flight instructor in Istanbul F.C. and the Director of both (previously mentioned) Turkish_vACC and VATSIM Europe Training department (our virtual aviation hobby).

Istanbul Downtown

Straight away our friends who had taken care of all hotel bookings etc. drove us downtown to our hotel which had an excellent view over Bosphorus river and the city of Istanbul. We had a nice rest and in the evening they took us to some nice Turkish restaurant downtown.

Next day, Saturday the 11th, was devoted to sightseeing of this beautiful city.

We first went to Agia Sofia, (below & right) the biggest church in Istanbul with so much history behind it. Part of its history is still visible in some parts of the interior as you can see on the right.

The height of this church and the span of the main dome and the rest of the structure which disperses the forces sideways (without columns beneath is something that needs to be seen to be believed. notice how small the people are in comparison to the buildings height. On the right there is scaffolding that facilitates restoration works in progress.

Below, on the left is virgin Mary with Jesus Christ on her lap, pictured in a mosaic above the altar, one of the very few that are left visible nowadays inside the church. The white square on the right shows the mosaic which is covered below the exterior painted plaster surface.

Later we walked to Top Kapi (below) the Sultan's old castle inside the city. The wealth of this palace and its exhibits was awesome.

Later on we visited the "Zografios Greek high school" at taxim (city center) which incidentally was celebrating its 110th year anniversary with a social ceremony including representatives of the orthodox patriarch of Istanbul.

Last in the afternoon came the "Grand Bazaar" of Istanbul where we got lost in the endless small shops with old & contemporary craftsmanship artifacts.

In the evening we got some good rest since next day we had again some considerable flight time back home.

The Flying club

On Sunday morning our friends came and picked us up for the airport. The flying club members had a already a Sunday brunch meeting in progress. They had scheduled discussion later about the the destruction of C152 TC-IHM by weather and their future plans for a possible solution.

Serdar insisted on taking Kyprianos for a ride with the T-34 and would not take no for an answer. Some friends had warned Kyprianos not to eat anything before the ride and so he did. He had a hunch about what was to follow next ! They left the group in brunch and headed for the apron where the 250 hp 1950's single engine military trainer was waiting ...

The view from the T-34's rear seat. An awesome aircraft considering the years in service that Istanbul flying club maintains in excellent condition. Here is Serdar in the controls during the loop entry :-0

Some low level flying in the outskirts of Istanbul as if the aerobatics weren't enough !

DOWNLOAD - 15 seconds video - 5.3Mb

A video clip of a loop inside the T-34 !

DOWNLOAD - 15 seconds video - 5.3Mb

A video clip of low flight over water in the outskirts of Istanbul

After the fantastic ride the feet are on ground and a picture in front of the aircraft cannot be missed.

Thank you Serdar :-)

Kyprianos & Serdar went back to the flying club gathering who were still finishing brunch in the sunny Sunday morning. It was time to say goodbye and SX-AEK & SX-ABI pilots and passengers to head for the apron.

The return home

Passing passport & security checks, getting the handling agent to transfer us to their office and pay the bills and later to transfer us to the aircraft, took us about one hour. We were international flights now and formalities included some more paperwork than national flights.

We had already notified customs at "airports of entry" in Greece, the other formality waiting for us. Flight plans were submitted, weather, NOTAM's checked, aircraft had their preflight check and now everything was ready for this Fly In's last flight :-(

This is where SX-AEK & SX-ABI occupants saluted each other as well since they had different destinations within Greece.

Our friends Serdar & Ferhat give us the last wave as both aircraft start taxing for holding position runway 24 of Gokcen. So long our brothers, we'll be back soon :-)

SX-AEK 340nm flight plan : LTFJ - BIG - AMANI - LGMT (stop over) - LSV- OLIDA - LGTG

SX-AEK flew South of Gokcen, abeam Armutlu cape, in order to keep away from Istanbul Ataturk LTBA inbound traffic and then west towards Biga BIG VOR. SX-ABI flew westward towards EKI VOR and GOLDO Athens FIR entry fix later for destination Makedonia LGTS.

As AEK continued en route it was very important to contact Bandirma AB LTBG of which we would fly just to the North. We called them on 122.10 generic military tower frequency for Turkey on COM2 (COM1 was with Istanbul Approach) and after radar identification the controller asked us to pass North abeam the base, not closer than 5 nm. So we did with surgical accuracy since we were a Greek registered aircraft overflying the area bound back home !

After BIG we routed towards AMANI fix, the entry point in Athens FIR (Greece), flying at 6500ft. Istanbul approach simply informed us the frequency of Mitilini (LGMT) approach - our destination in Greece - and we were released out of their frequency.

As we approached Kaz Dagi mountain near AMANI we encountered cloud buildups and had to climb further to avoid IMC. Going below was not an option since the mountain had an elevation of 5820ft. As soon as we broke clear of cloud and terrain below we started our descent while admiring the view of Edremit bay and Ayvalik to our 11 o'clock.

Early before AMANI we had established communication with Mitilini LGMT approach. Passing AMANI we entered Athens FIR and changed squawk code from 1200 (Turkey VFR) to 7000 while proceeding for Mitilini's right downwind runway 33.

I know you saw that picture in the first page. Its Mitilini's runway 33 on short final.

Upon arrival, our local friend Manolis Argiropoulos from Mitilini Air Club came to greet us. We cleared through customs and after a short coffee brake in the airport terminal we headed back for the aircraft for the last leg of the flight back home. The 1.5 hour back to LGTG was a "business as usual" flight arriving back home just before sunset.

We, the participating pilots to this great Fly In, would like to thank AOPA Israel, AOPA Turkey and AOPA Hellas for this excellent group flight event. We sincerely hope for further similar events in the future that bring General Aviation to another level as well as build up strong friendships between so many people who share the same passion.

Blue skies

Bu organizasyon içerisinde Efes'te iniş yarışması yapılmış, dereceye girenlere madalya ve plaketler verilmiştir.

1. Nikos Letsos

2. Dror Artzi

3. Kyprianos Biris

4. David Gorodetzky

5. Mustafa R. Özbek

Turkey Flyinn 2003'e Erdoğan Menekşe TC-VOR tescilli Cessna 172N uçağı ile liderlik yapmıştır.

2004 yılında Yunanistan AOPA'nın davetine, derneğimizden Cessna 172 uçağı ile Erdoğan Menekşe, M. Rıza Özbek, Mehmet ve Nebahat Kum, yine Cessna 172 uçağı ile Ahmet İzgi, Önder Bülbüloğlu, İsmail Gür, Mehmet Konyalı katılmışlardır. Yunanistan'ın Ege'deki adalarından biri olan Santorini adasına yapılan bu organizasyona dahil olan navigasyon yarışmasına her iki uçak da katılmıştır. Bu organizasyona İstanbul Havacılık Kulübü'nden de 4 uçakla katılım olmuştur. Bu organizasyon için Yunanistan AOPA'dan Yioli Kalafati ve İstanbul Havacılık Kulübü'nden Korhan Abay ile tüm katılımcılara teşekkürü bir borç biliriz.